SHOWS
The Taw and Torridge Wildfowlers have also been in the North Devon Show which is held every August in North Devon.
The North Devon show has been going for years and is about the local community and agriculture.
This year the Taw and Torridge had their own tent and organized a Field sports arena, (This was instigated and organised by our chairman Martin Burge) on which there was a Gundog display, Lurcher Racing, Hound display, Fly Casting, the clubs punt gunner Chris Green was there to do a few demonstrations, on Wildfowling and Pigeon decoying and to show off his own brand of pigeon and goose decoys.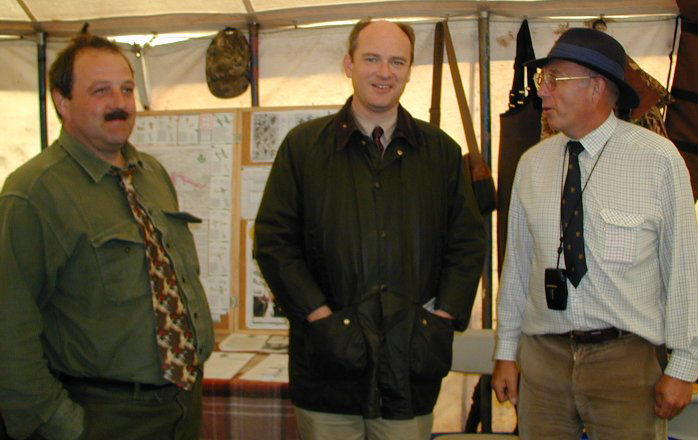 (left to right) Club Chairman Martin Burge our local MP Nick Harvey and Club Secretary Matt Bluge, Chris Green and Matt at our stand
Chris and his punt and puntgun which he brought to the show, and generated a lot of interest.