EVENTS
The Taw and Torridge Wildfowling Club has been included in many major events. In 1997 the club attended the Countryside Rally, this was a major event which many took part in to help the well being of our sport. The Countryside rally was held in London's Hyde park.
The club also attended the South West March held at Exeter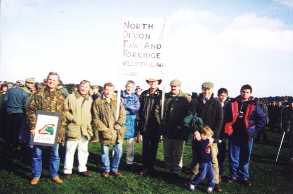 The club has also attended the Countryside march in 1998. A lot of members took part in this and they took the 13 mile walk around London. The club started out at 5 in the morning which didn't really bother most people because they are normally up at that time to catch the morning flight, the club then had a 6 hour coach journey from good old Devon to London. The club was armed with many banners, whistles, radio's and loads of people to help support the club.
The club has also organised a few events where they have cleaned up and tidied up the river Taw, this was done to help the conservation of the wildlife and the river
Some of the rubbish that was taken out of the river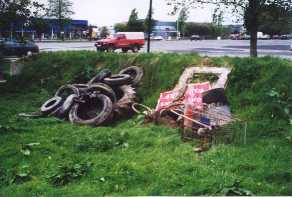 Some willing Fowlers lending a hand